Getting back in the game #VCDX
Back in November 2018 my application submission for my second VCDX was unfortunately rejected. Of course I was bummed out but I was also determined and passionate to resubmit as soon as possible. Well, soon has passed and I haven't resubmitted yet. What happened?
I was flying to Las Vegas for AWS re:Invent 2018 and used pretty much all the time I could take to update my supporting documentation. According to the feedback I got, that was the only area that needed fixing. Rene van den Bedem kindly offered his help and he gave me some great pointers on how to fix the most critical issues. But then I started reading my design, and after that, I read it again. Was my design really up to par? I asked Rene for some additional advice because I saw two strategies for resubmitting:
Fix only the must-haves and resubmit asap
Do a thorough bit of rework and deliver a better design
By reminding me I only had 1 hour for my remote defense to score the necessary points, Rene convinced me to take option 2. Being truly honest, I did not spend as much effort on the final couple of chapters of my design as I spent on the first couple of chapters. There is definitely room for improvement…
And then I fell into a sort of vacuum. The holiday season kicked in, I had some time off from work, the new year started pretty intense with lots of exciting stuff going on at work, I saw VCDX-NV defenses getting shoved back …. yada yada yada. In short: Excuses 🙁
I've come to the realization that there is nothing holding me back from putting another 8 to 10 hours in my design and resubmitting. I need to get back in the game! There are a couple of guys at ITQ kicking off there VCDX journey and I need to double down too. We are doing more and more NSX-T projects so if I don't want to make things overly complicated for myself, I better get this NSX-v certification out of the way.
Looking at the VCDX calendar, tells me my next deadline is March 29th. Let's do this!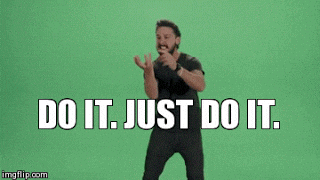 ---