Why I'm looking forward to VMworld 2021 (and why you should too!)
Truth be told, I'm a bit tired of online virtual events. OK, some events (and especially speakers) nailed it. They managed to bring better user engagement and interaction, but a lot of the online events I attended in the past 18 or so months (or presented at) didn't do too well in this area. I didn't feel engaged with the speaker or my audience, it was hard to stay focused and daily business kept me from really connecting. That being said, VMworld 2021 is just around the corner and this will be fully virtual. It took me a while to get excited but with my schedule fully booked and ITQ activities around VMworld (stay tuned!) in the making, I'm psyched about the event and happy to share my enthusiasm with you!
The year of multi-cloud(?)
My colleague Johan is always telling me this will be the Year of VDI. Well, with all the hyperscaler partnerships in place, the big transformation VMware is going through to become a Multi-Cloud SaaS company and – most importantly – the shift we are seeing in the market from cloud-first strategies to cloud-smart strategies, I think 2021 could be the year of multi-cloud … or at least the year where Multi-Cloud was fully acknowledged by our industry. VMware even dubbed VMworld 2021 the 'Premier Multi-Cloud Event'.
If you have been following me online, you probably know I'm passionate about cloud. With ITQ, I have been advocating VMware Cloud ever since the partnership between VMware and AWS was first announced. It's great to see how VMware is building out similar partnerships now with Google, Microsoft, and all the other major cloud providers. As I mentioned, VMware is going through some heavy transformations. This is reflected by the new C-level leadership team at VMware, now with Raghu at the helm. I feel VMworld 2021 is a pivotal moment in that transformation and VMware has the perfect opportunity to reshape or – better said – reposition itself as a true multi-cloud leader in the industry. For this reason alone, I'm looking forward to VMworld 2021.
VMware was kind enough to provide me with a complimentary Tech+ upgrade pass to VMworld. For me personally, this makes all the difference in terms of engagement and interaction. The Tech+ pass provides access to a wide range of live Zoom meetings with technical experts from the BUs, product managers, and so on. There are Guided Hands-on Labs Workshops, Tech+ Tutorials, and Meet the Expert Sessions. Together with some 'off the books' meetings, VMworld 2021 will be quite busy with some late evenings. It still doesn't beat a physical event but the live and interactive sessions that come with the $299 Tech+ upgrade make all the difference.
Sessions I'm looking forward to
There are already a ton of great blog posts out there about 'on demand' sessions available to anyone. I would like to call out a few Tech+ pass-only sessions. For me, VMworld is the perfect opportunity to learn more about technologies and solutions I don't work with on a daily basis. I think this reflects in the sessions I scheduled. Some of these include:
A Practical Guide to Implementing Zero Trust [SEC1028]
Zero Trust is a hot topic in many of the customer conversations I'm engaged in in my role as Field CTO at ITQ. I see VMworld 2021 as the perfect opportunity to work on some foundational Anywhere Workspace knowledge. Peter Bjork, Principal Architect at VMware delivers this Tech+ Tutorial and shows how companies can pragmatically start adopting Zero Trust access using VMware Secure Access.
Architect the Enterprise Data Center for AI with VMware and NVIDIA [VI1501]
NVIDIA AI Enterprise is a really interesting and very promising solution. The number of AI/ML use cases that come up during customer conversations has increased exponentially in the past 12 months. ITQ is one of the launching partners for NVIDIA AI Enterprise so this is the perfect opportunity for me to learn more about the solution. James Brogan, Sr. Technical Marketing Architect at VMware, and Joe Cullen, Technical Marketing Engineer at NVIDIA explain how to design and implement this next-gen solution in a Tech+ Tutorial session.
America's Insurgency: The Cyber Escalation [SEC2670]
I'm really looking forward to this 'Meet the Expert' session with Tom Kellermann "TK", Head of Cybersecurity Strategy at VMware. Cybersecurity is a strategic topic for practically every customer I talk to (and to ITQ as well). I'm keen to learn the key trends VMware is tracking in this domain. This will definitely help shape my understanding of the cybersecurity market and the threat landscape.
Ask Google Cloud VMware Engine Experts (Almost) Anything [MCL1763]
This session is right up my alley. In this Meet the Expert session Neeraj Jethnani, Google Cloud VMware Engine specialist at Google, and Robert Castruita, Google Cloud VMware Engine Specialist at Google talk about Google Cloud VMware Engine. Google presented at ITQ a couple of weeks ago and showed a demo of GCVE. It's very interesting to see the different approaches each of the hyperscalers are taking to deliver VMware SDDCs from their clouds. This session will hopefully dive a bit deeper into what makes GCVE unique to the other VMware Cloud offerings.
There's still time to register
If you haven't registered yet for VMworld 2021, drop everything you are doing right now and head over to the VMworld event page, and register. Even if you aren't able to attend the event, there is a ton (500+ sessions!!) of rich content freely available "on-demand" afterward.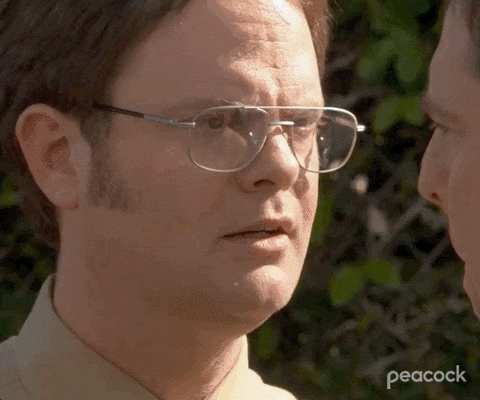 ---